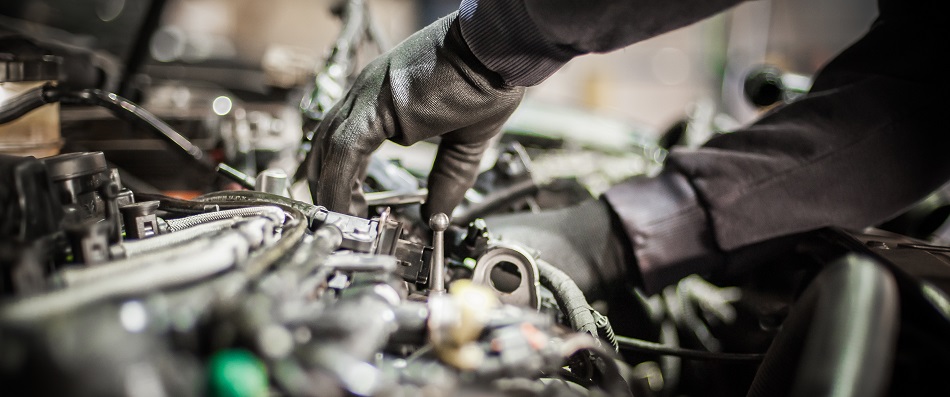 What are the benefits of fleet maintenance?
As a fleet manager, it is important to prioritize vehicle maintenance for the following reasons:
-It keeps your drivers safe: Most accidents occur when a vehicle is not functioning properly. To prevent this, it is imperative to bring your fleet vehicles in for regular maintenance and repairs to minimize any problems on the road.
-It keeps your fleet maintenance costs low: Bringing your vehicles in for scheduled maintenance means that you can prevent them from having major breakdowns, which will ultimately cost your more money. Having your fleet vehicles go through a full service every few months will also keep the vehicle's parts, most importantly the engine and the brakes, in tact. If regular maintenance is not performed, these parts can wear out faster which will also take more money out of your wallet.
-It increases customer satisfaction: Keeping your fleet operations in check means there is less downtime on your vehicles and less of a chance that your vehicles will break down, which means you will keep your customers happy by meeting deadlines and being prompt. This will also increase your bottom line.
-It increases reliability in your fleet: Losing even one vehicle in your fleet for servicing at a repair facility can cut into your fleet's productivity. If you get your vehicles regularly maintained, there is less of a chance of this happening.
What should be part of my fleet repair and maintenance?
Depending on the types of vehicles that are in your fleet and how much these vehicles are driven, the maintenance schedule will vary. We at Downtown Automotive can help you set a maintenance schedule for your specific fleet. In general, here are some of the most important elements we keep a close eye on to maintain your fleet vehicles:
-Fluids: Your fleet vehicle's engine, transmission, and suspension require regular fluid changes to keep the parts properly lubricated and functioning.
-Batteries: The battery should be inspected regularly to ensure that your vehicle will not unexpectedly stop and leave the driver stranded between stops.
-U-bolts and fasteners: Particularly if your fleet vehicles are trucks, it is important to get these parts tightened very frequently.
[secondary slogan] - Your Expert Shop for Fleet Repair
Look no further than Downtown Automotive in Nelson to fulfill all your fleet service needs. Proudly serving residents of Salmo, BC, Trail, BC, Nelson, BC, Balfour, BC, and Castlegar, BC since 1998, we have been executing both preventative maintenance services and substantial repair services for all sizes of fleets. Our technicians and owner Doug Brackett have decades of combined experience and can take care of your vehicles, any model and any make, whether it is a Honda, Subaru, Chevrolet, Nissan, or something else. We are dedicated to providing top-notch customer service and will make sure any issues with your fleet are fixed as soon as possible.
Reasons You Should Do Business With Us:
Transparency
Honesty
Integrity
We are Experts
Years of Experience
As your local auto repair shop, we can handle your fleet vehicles for you, so you can concentrate on your core company, not your vehicles. We will minimize your vehicle downtime and get you back driving promptly! Don't hesitate to schedule an appointment with Downtown Automotive in Nelson, BC, V1L 6G6 today. You can schedule an appointment with us online or give us a call or text at 250-505-2110. Downtown Automotive - Auto Repair you Can Trust, at a Fair Price.