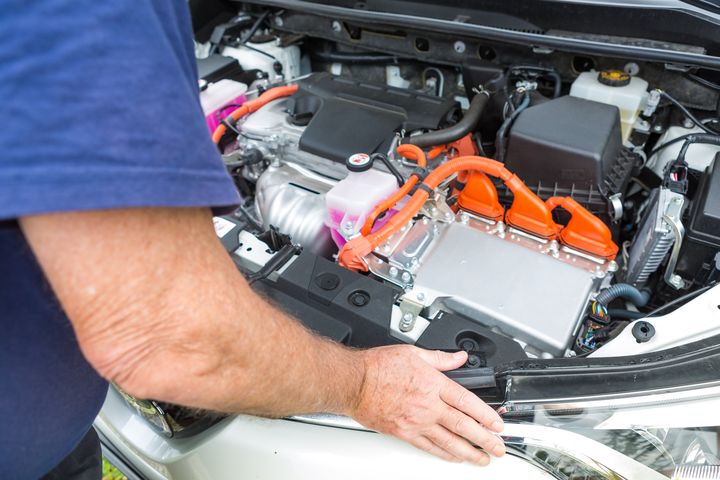 Maintaining a hybrid vehicle is not the same as maintaining a gas-powered car. To achieve great fuel efficiency, electric cars and hybrid vehicles rely on a slew of parts, hybrid systems and other automotive technology not found in conventional gasoline engine vehicles. These parts include hybrid or plug-in battery packs, electric motors, regenerative braking systems, brake pads, and more. The maintenance costs of maintaining an electric motor as well as a gas engine can vary, and it is important to have a team of experts on your side. Downtown Automotive in Nelson is your go-to place for hybrid maintenance.
What is a hybrid battery?
As you may know, a hybrid car combines the functionality of a gas-powered motor and an electric hybrid battery. The battery is rechargeable and provides enough power to keep even a large vehicle running. The most popular hybrid vehicle on the market today is the Toyota Prius, but every major carmaker, including Honda, Subaru, Chevrolet, and Nissan, offers hybrid vehicles in their lineups, including plug-in hybrids.
Hybrid vehicles offer the best of owning an electric car and a car run on fuel. They offer a very impressive fuel economy, and this is because of the hybrid battery that powers the car. Electric engines become much more functional when an internal combustion engine is added to it; these two components combine to produce the best efficiency and reliability.
A hybrid vehicle utilizes a high voltage battery (typically 400 votes, lithium). The vehicle can switch seamlessly between power sources so the driver isn't even aware of the transition. When the driver presses the brake pedal, the electric battery recharges. This makes hybrid vehicles 20-35% more fuel-efficient than regular cars.
A hybrid vehicle cannot run without a functioning battery. Most hybrid batteries run for around eight years. If your hybrid battery seems to be wearing down, you can bring your vehicle to Downtown Automotive in Nelson. We serve residents of Salmo, BC, Trail, BC, Nelson, BC, Balfour, BC, Castlegar, BC and beyond. Some signs your hybrid battery is dying include a decreased fuel efficiency, fluctuations in the state of charge, and strange engine noises.
[secondary slogan] - Your Reliable Shop for Hybrid Maintenance
It is important to bring your hybrid to an auto repair shop that knows about your vehicle's specific parts and has experience in hybrid repair, particularly in hybrid battery rebuilding. If you are in the V1L 6G6 area or nearby, that shop is Downtown Automotive. We specialize in automotive repair and preventive maintenance, as well as many other services for your hybrid car. Our services come with a 3/36,000 KM warranty and are serviced by our ASE Certified technicians.
Reasons You Should Do Business With Us:
Transparency
Honesty
Integrity
We are Experts
Years of Experience
We've been fixing cars in Nelson since 1998 and our owner Doug Brackett and technicians have years of automotive experience. Don't hesitate to schedule an appointment with Downtown Automotive in Nelson today! You can do so online or by giving us a call or text at 250-505-2110. Downtown Automotive - Auto Repair you Can Trust, at a Fair Price.