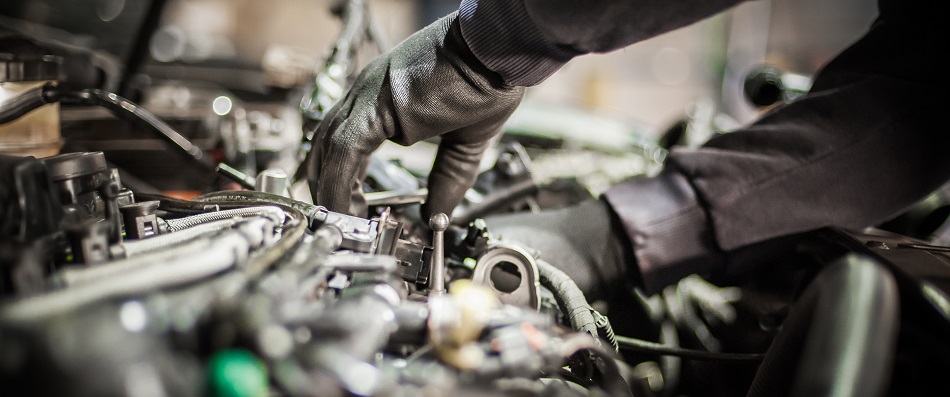 Whether you are looking for an oil change for your Honda, Subaru, Chevrolet, Nissan or any other make, chances are your vehicle will need to get an oil change service at some point during its lifetime. We at Downtown Automotive in Nelson have been performing oil changes on vehicles since 1998. During an oil change service, our Reliable technicians will replace your engine oil, oil filter, and inspect the fluids in the engine bay and potential leaks.
There are two different types of engine oil: conventional and synthetic. There are big differences between the two. Conventional oil is made from petroleum-based products and synthetic oil is made from petroleum or synthetic-based stocks. Some drivers prefer synthetic oil over conventional oil due to how it is formulated to help provide advanced protection against major causes of engine stress, such as heat build-up, too much friction, and deposits. Conventional oil is more prone to thinning at higher temperatures and thickening at lower temperatures. However, these problems can be prevented as long as you get your oil change when it is time to get so instead of putting it off.
Signs you need to get an oil change service:
Depending on the type of oil you use on your vehicle and the number of miles on the odometer, there is a regular schedule that should be followed when it comes to getting an oil change. A general rule to follow is to get an oil change every 5,000 to 7,500 miles. Here are some signs that you need to get an oil change:
Excess vehicle exhaust
Increased engine noise
Ticking sounds when starting
Burnt oil smell
If you need to get an oil change, come to Downtown Automotive in Nelson to get one as soon as possible! It is important to get an oil change at the manufacturer's recommended cadence. If you fail to change your oil, there could be catastrophic damage to your engine.
Your Expert Shop for Oil Change Service
Getting an oil change is part of a standard maintenance procedure on internal combustion engine-powered vehicles. This service is extremely fast and it is affordable to get one. Most vehicles have a regular schedule of when to get an oil change, depending on the number of miles driven and the type of oil your vehicle is using. When that time comes, bring your vehicle to Downtown Automotive in Nelson. We can take care of all our oil change needs, whether it would be a lube oil filter or synthetic oil change. We've been servicing cars since 1998 and offer a cost-effective and efficient service for your vehicle. Our highly skilled technicians will assess the make, model, and year of your vehicle and will recommend the appropriate oil type for your car.
Reasons You Should Do Business With Us:
Transparency
Honesty
Integrity
We are Experts
Years of Experience
If you are in the V1L 6G6 area, bring your car to Downtown Automotive today. Schedule an appointment with us online at or give us a call or text at 250-505-2110. Downtown Automotive - Auto Repair you Can Trust, at a Fair Price.